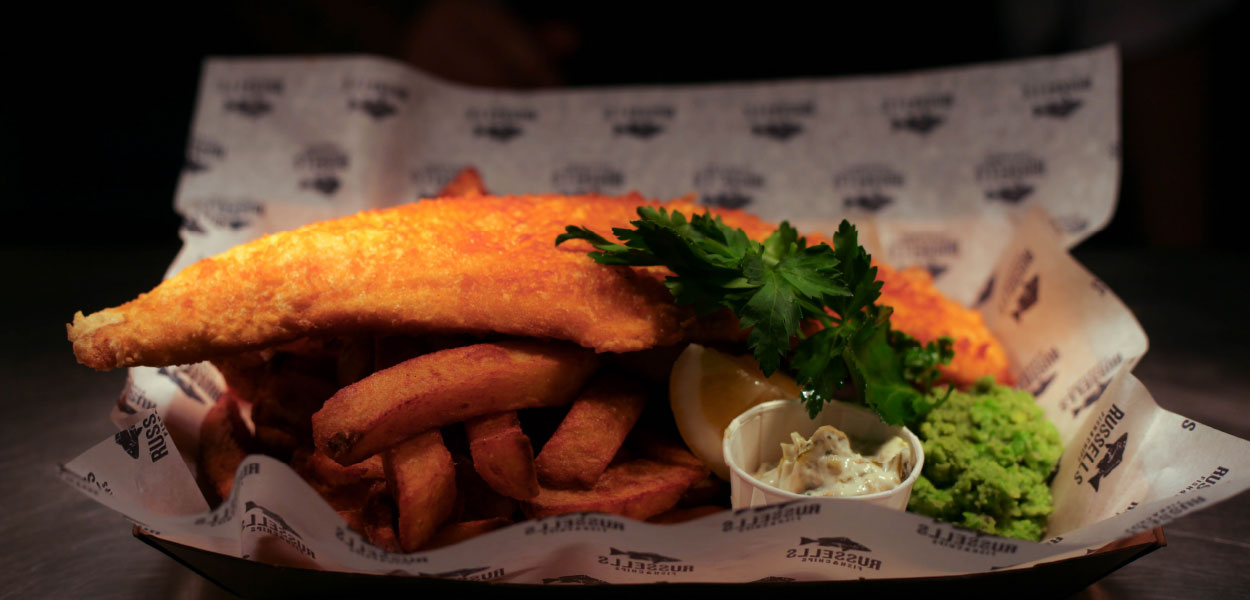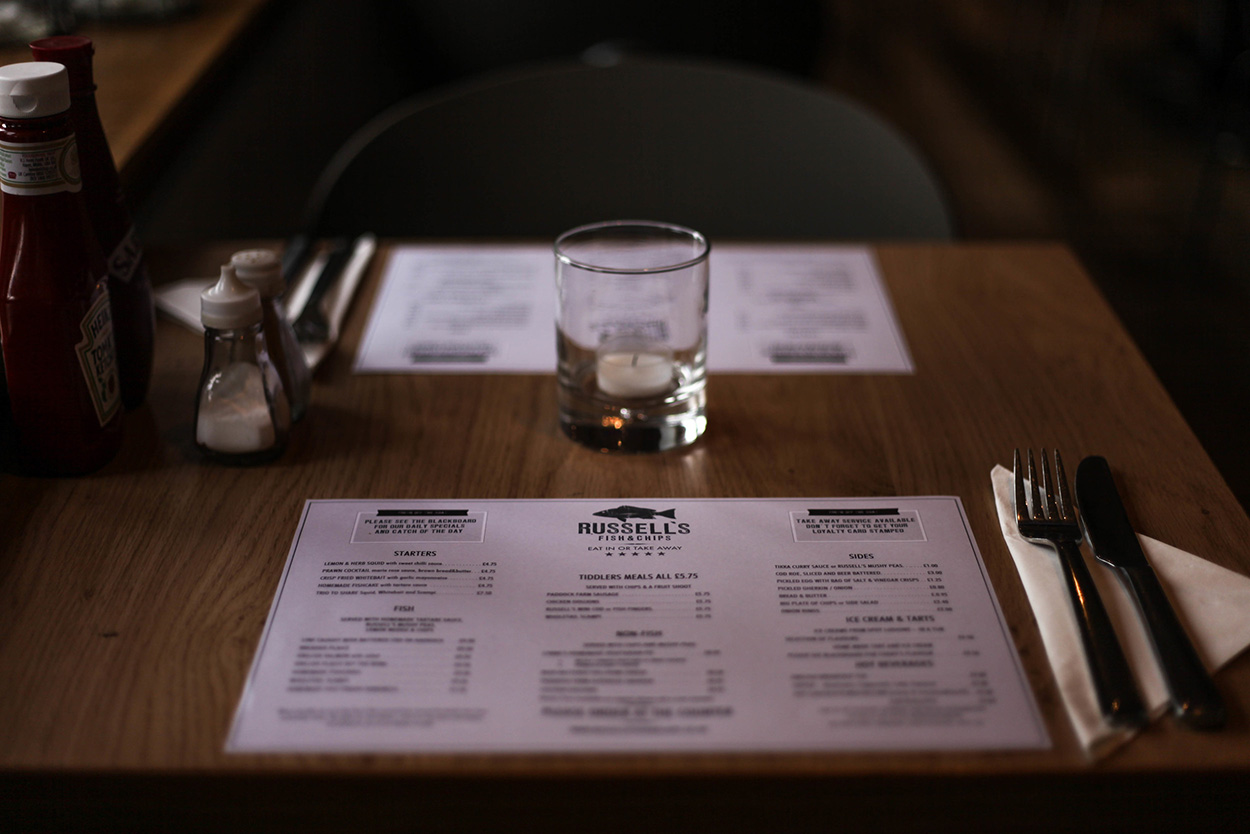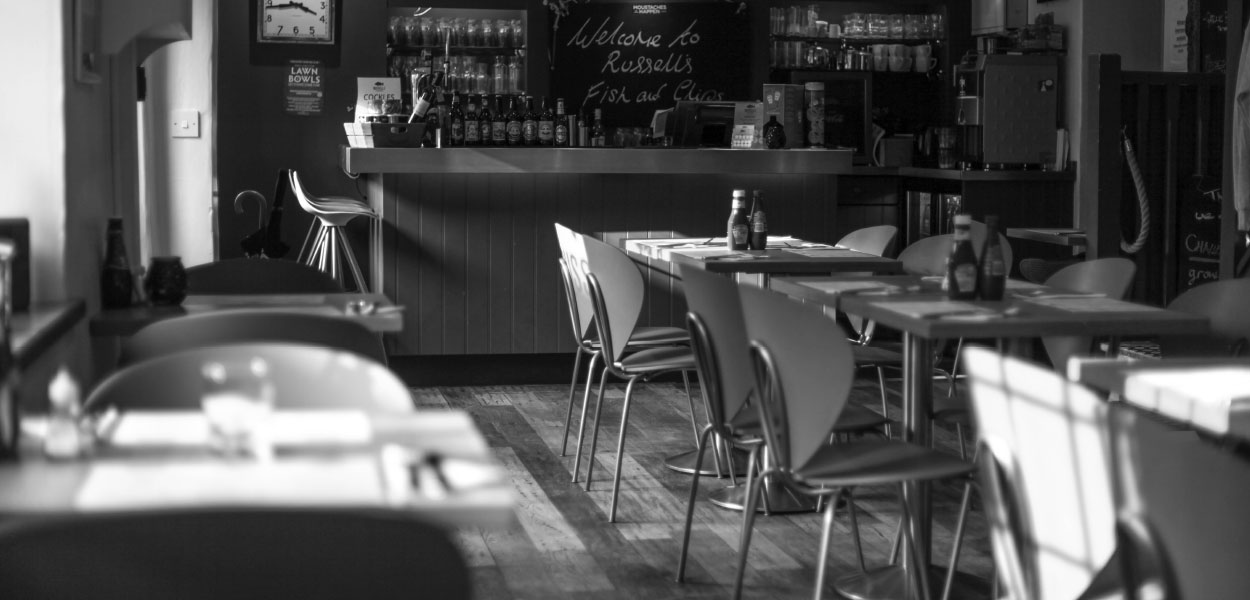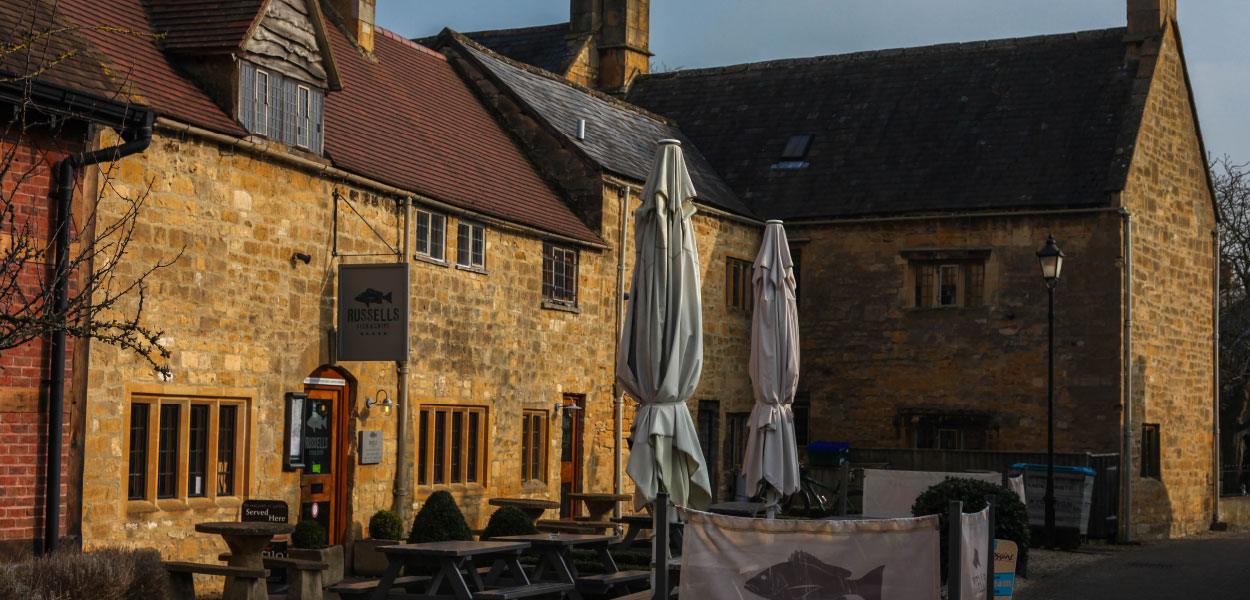 TRADITIONAL FISH AND CHIPS IN BROADWAY COTSWOLDS…
tel: 01386 858435
Welcome to Russell's Fish & Chips. The Crew under the watchful eye of the Fishy Skipper and the The Admiral of the Fleet have been busy dragging in the nets of fish from the deepest seas. We look forward to seeing lots of new faces and a warm welcome awaits you (and maybe a pirate or two!) Fish & Chips – Eat in or Take away.
We are located just off the main High Street in the centre of Broadway Village. We serve only the finest fish. You can eat in or take away, and we are open for Lunch and Dinner. Please note: We do not take table bookings for the restaurant.

CUSTOMER LOYALTY SCHEME
We operate a Customer Loyalty scheme – ask at the Fish counter for details: Buy Ten adult portions of Fish & Chips and we'll give your Eleventh FREE- SO don't forget to get your Customer Loyalty Card stamped.
There are some vouchers being sent out around the village and surrounding areas – if you get one, bring it in to claim your FREE* bottle of beer or soft drink. *One voucher per customer.

NEWS & EVENTS FROM THE FISHY SKIPPER
Emily and her team look forward to seeing you very soon. Please check out our Facebook page for up-to-date information on opening times and Fishy events.


Russell's fish and chips would love to be the venue for your special event.
The restaurant is regularly booked for parties for that special celebration whether it be an 8th or 80th birthday party or a Wedding anniversary to remember.
Children's parties can be booked between 3 and 5 -in the couple of hours available between lunch and dinner service, taking away the stress of so many excited little ones in your house and of course the mess!
For the more mature, party bookings are made from 8:30 pm – after the normal serving time- so that you and your guests can take over the restaurant and enjoy an evening of relaxed celebration with full bar service, staff on hand and of course fish and chips!
Private dining available for hire
We are now able to take bookings for 8+ or private parties in our new upstairs dining.
To make a booking please contact Emily on 07369263908 or send an email on emily@russellsfishandchips.co.uk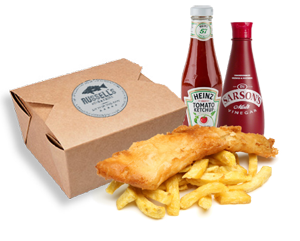 THE RUSSELL'S FISH & CHIP MENU
THIS IS THE CURRENT MENU SELECTION. WE WILL UPDATE THE MENU ON A REGULAR BASIS – ADDING SPECIALS TO OUR BLACKBOARDS – AS WELL AS FISHY FESTIVALS, WHEN IN SEASON…LIKE MUSSELS AND CHIPS.